GLUTE BRIDGE BENEFITS + EXERCISE TECHNIQUE FOR BETTER EFFECT
Not all girls are naturally endowed with elastic and attractive buttocks. At the same time, standards dictate their own, and this area is now considered an integral attribute of a beautiful figure. Fortunately, the gluteal muscles are easily corrected through physical activity and, by regularly working on them, you can see clear progress for the better after a couple of months. One of the best exercises for this area is the gluteal bridge. Consider how to properly perform it, and what it is.
VARIETIES
The gluteal bridge has many varieties that make it possible to diversify and complicate the load. Let's consider the most popular ones.
ONE-LEGGED GLUTE BRIDGE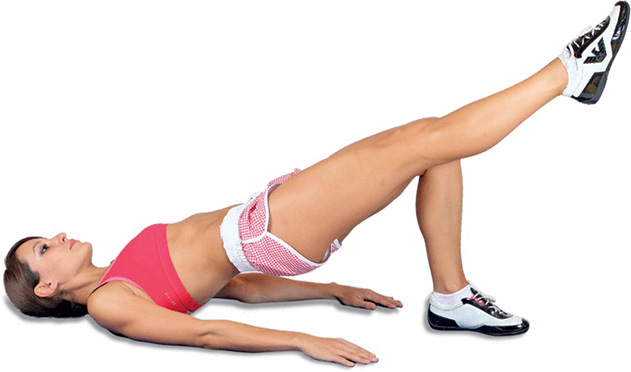 In this variant, only one leg is fixed on the floor in its original position. 
The second must be lifted and stretched up or placed on the knee of the supporting leg. As a result, one side of the body is worked out, and the gluteal muscles are alternately involved.
In the future, the execution technique is the same as in the classic version.
Click the

LEARN MORE

button to see the rest of the article